Welcome to the Thru for iPhone and iPad user guide. This guide describes how to use Thru's iOS application for the iPhone and iPad. To download the latest Thru iOS app, go to the Apple App Store.
Getting Started with Thru's iOS app
Navigating the Folder Tree
Opening Files
Send a Thru Email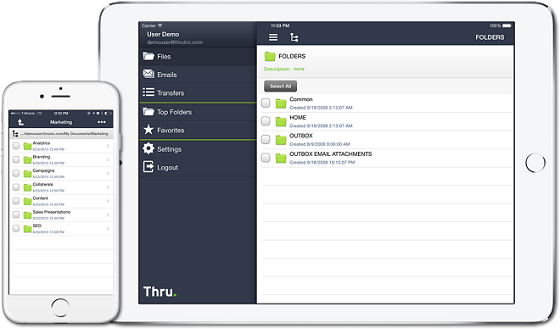 Feedback
Thanks for your feedback.