This section of the Thru Add-In for Outlook User Guide will show you how to use the Thru Explorer desktop application.
Thru Explorer lets you access, send, and manage your files and folders stored in Thru without using a web browser.
To locate and open Thru Explorer, go to the Thru section of the Outlook ribbon and click the Thru Explorer icon (as shown above).
Thru Explorer is also available to users of the Thru Add-In for IBM Notes.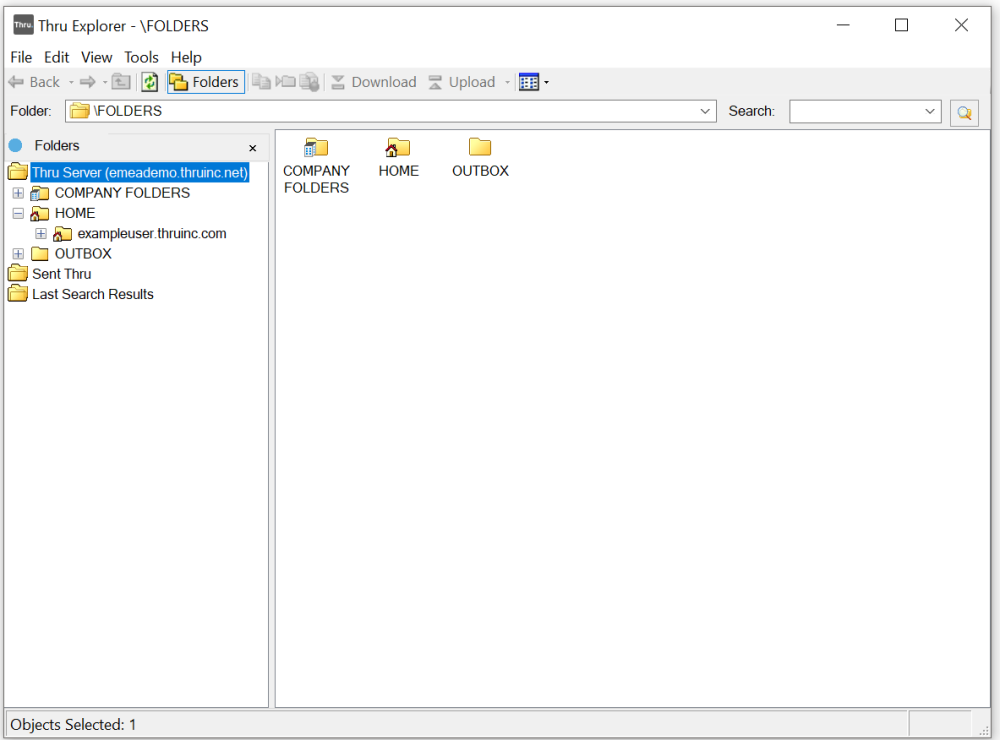 Use the following sections to learn the different features of Thru Explorer:
Access Thru Explorer Options
Navigating Files and Folders
Uploading/Downloading Files and Folders
Moving Files/Folders
Using Action Bar Buttons
Publishing a File
Editing File and Folder Properties
Accessing the Sent Thru Folder
Feedback
Thanks for your feedback.