Welcome to the Thru for Android user guide. This guide will show you how to use various features within Thru's Android mobile app such as sending files, navigating the folder tree, and more.
To download the latest version of Thru's Android mobile app, go to the Google Play App Store
In this manual:
Getting Started
Navigating Files and Folders
Opening Files in Third Party Apps
Sending Files and Folders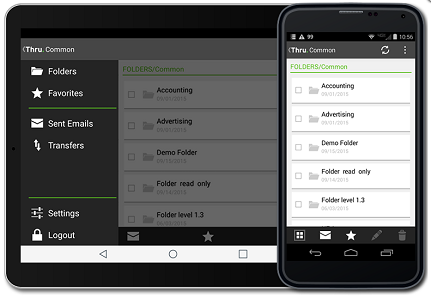 Feedback
Thanks for your feedback.