In this section you can view the definition of each action bar button in the Thru Explorer desktop app.
These actions are the primary operations within Thru Explorer to navigate and manage files.
Included in this section is also a video that provides a brief demo of performing each of these actions.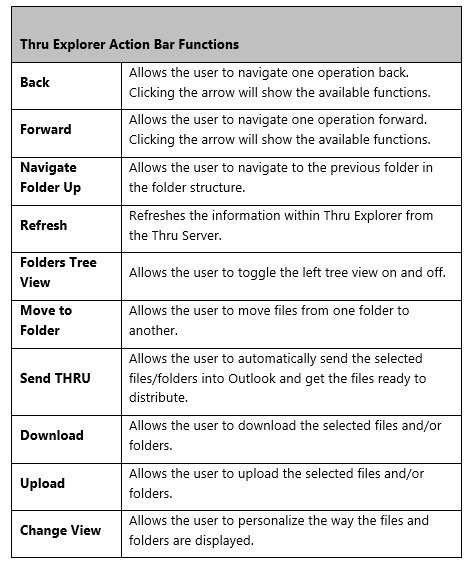 Feedback
Thanks for your feedback.