The second tab within Thru Side Panel, Your Files, is where you can access and manage all files you have stored in Thru.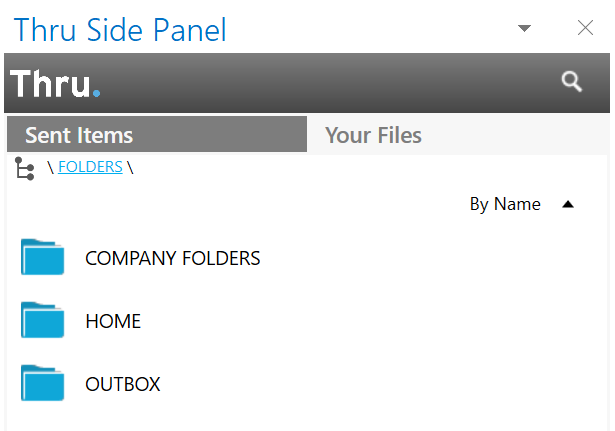 Navigate within your file system by double-clicking on folders and by using the folder path located above the folder tree.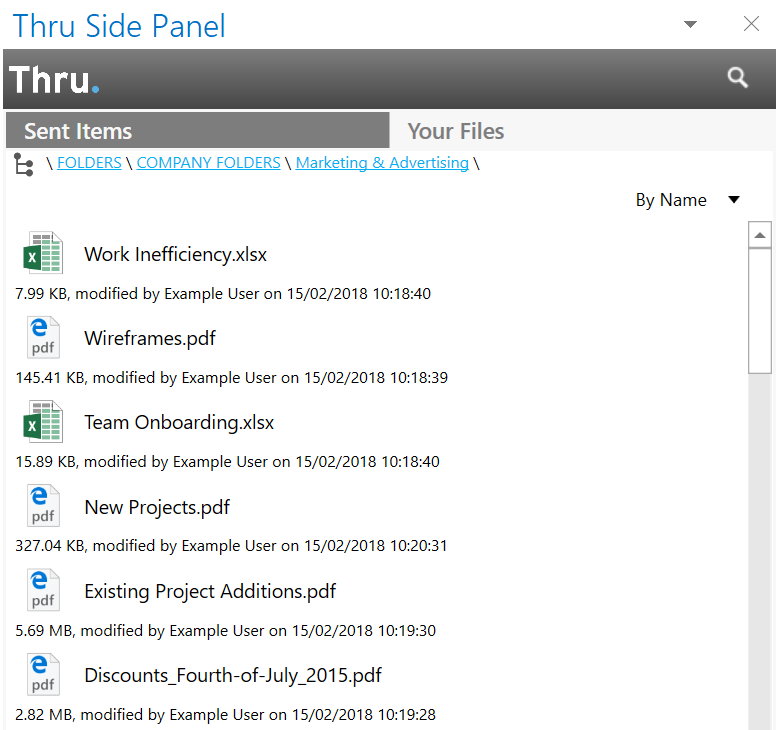 Right-click on any file or folder within Your Files and you will see the various actions that can be performed.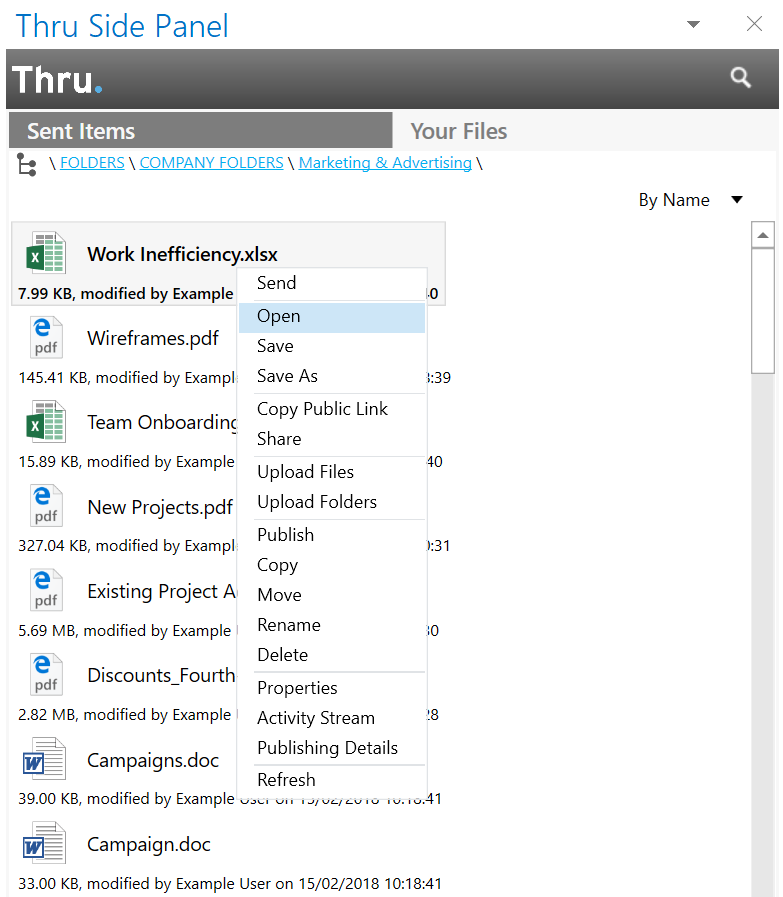 Read about actions that can be performed in Your Files below:
Feedback
Thanks for your feedback.