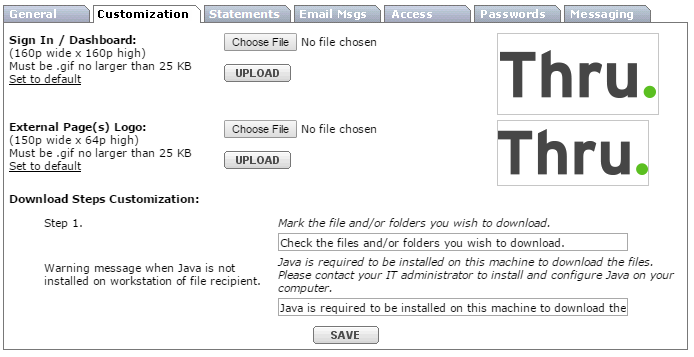 You can customize your site by adding your company's logo so that clients can see it when they download files from you.
To change the logos, just click the Browse button and select which file you would like to upload to be your logo. Please note the requirements:
Sign In/Dashboard
This logo will be displayed on the main Sign In page and the dashboard once signed in.
160p wide x 160p high
.gif file no larger than 25 KB
External Page(s) Logo
This logo will show up on the download and the Thru Dropbox™ upload window.
150p wide x 64p high
.gif file no larger than 25 KB
Once you have selected the file you wish to upload, click Upload for each one of the logos.
Feedback
Thanks for your feedback.