To Activate/Deactivate a site for mirroring:
1. Click Target Sites in the Thru CDN menu to be taken to the Target sites options. Once you click Target Sites, the right-hand view will change to reflect the current sites that you have set up to receive files.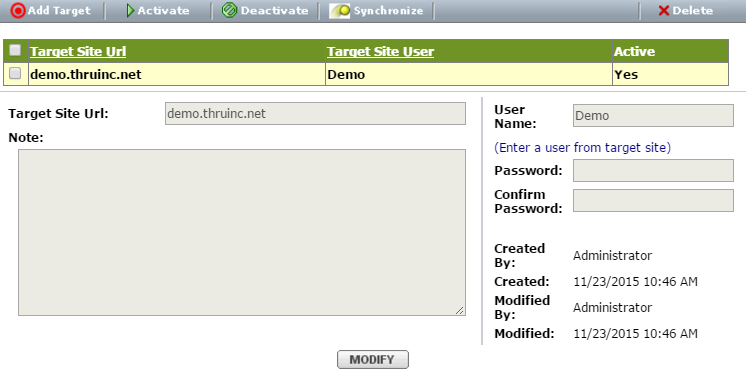 To deactivate a site, simply checkmark the site, and then click Deactivate at the top user actions bar.
To activate the site again, simply checkmark it and click Activate on the top user action menu bar.
Feedback
Thanks for your feedback.