Use this icon to access the User Routing List where you can create and manage users for all existing nodes.
All node users are synchronized to the OptiBAND routing list.
Routing can be managed by using Thru AD integration, to *receive attachment on the node, a user must be in Thru node AD group, even if he the user does not have any Thru add-in's installed.
The Thru AD group serves 2 purposes: to provide single sign-on to users to send files using our web portal and using our add-in's to route attachments from users in the group on the node.
Users in Thru AD group with Thru add-in's will be able to send and receive on the node, users in Thru AD group without a Thru add-in will be able to receive attachments on the node
Additional non node users can added to the routing list as well.
All messages from the nodes (ships) always go to the cloud (hub), so there is no need for routing lists in this direction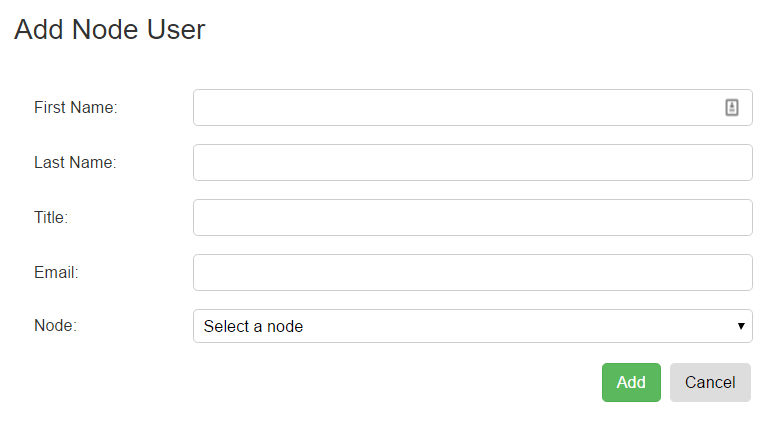 Feedback
Thanks for your feedback.