Optiflow simplifies the creation of complex workflows in a unified platform with an easy to understand control panel.
Respecting the top down approach, the control panel shows all sources and targets in one place.
The schedules to pull and push data and a single activity stream for all processes interacting with the server.
Below are definitions of some of the key aspects of the Optiflow interface:
Sources are the external data repositories that you set up to allow Optiflow to pull data from on a scheduled basis.
The sources you can choose from are: FTPS, SFTP, Thru sites, Amazon S3 and IMAP (Mail attachments).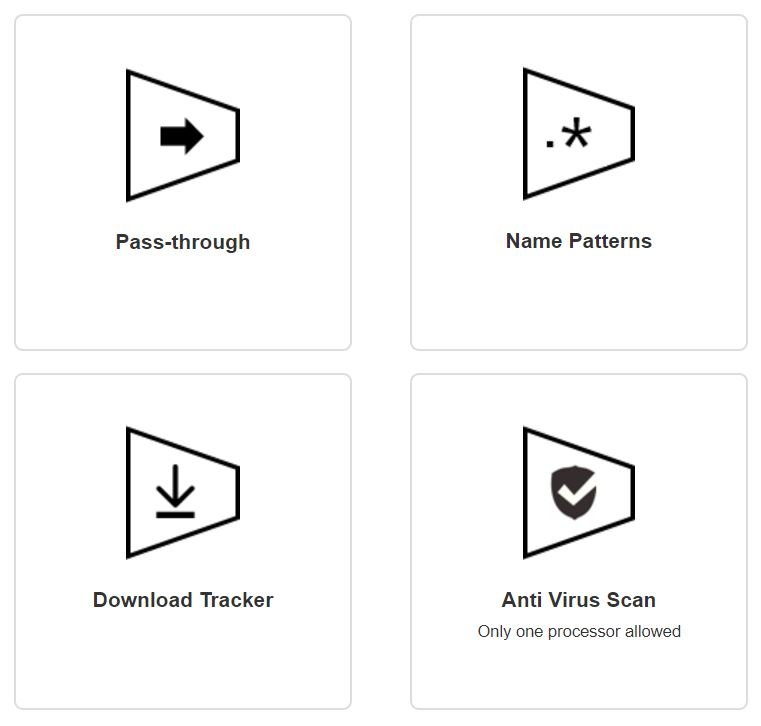 Processors are the different types of filters and transformations that Optiflow can perform on files that are stored in Thru.
Some examples of processors are Pass Through, Patterns and Anti-Virus Scan Policy.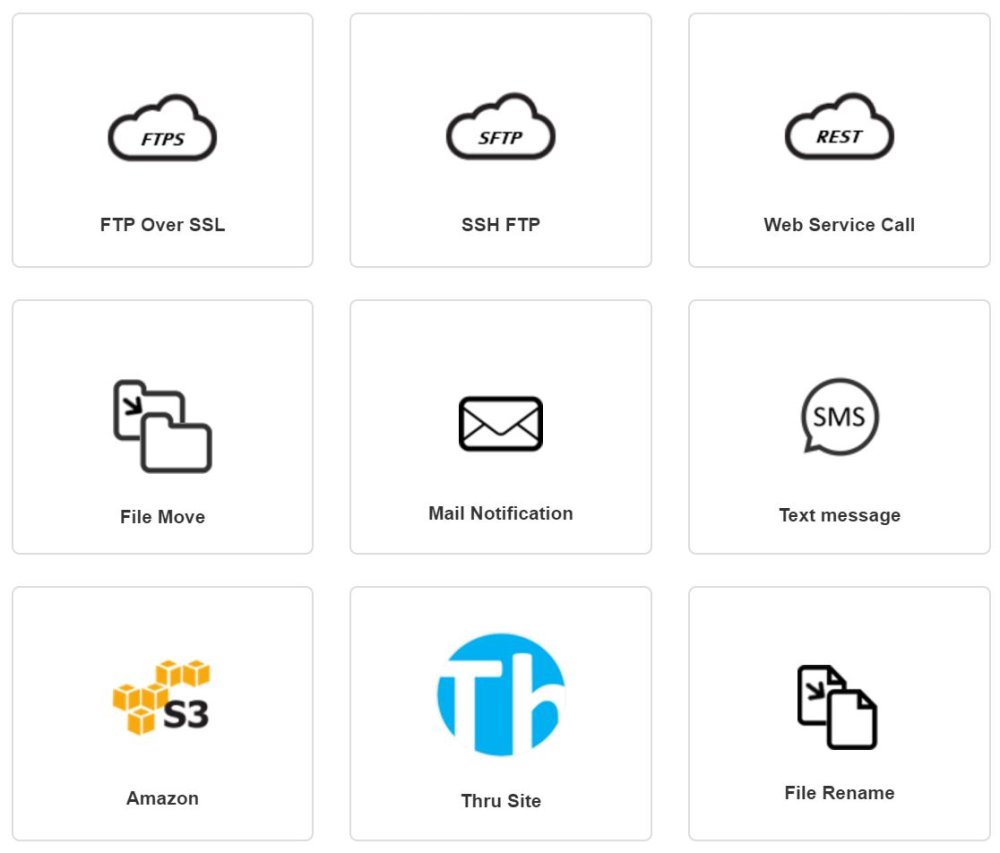 Destinations are the different target locations where an action will take place.
These targets are FTP, SFTP, Thru sites and Amazon S3.

You can add Mail, SMS and REST call notifications to be performed after actions are completed at destinations.
For example, if data is uploaded to Folder A in Thru, Optiflow can trigger an email notification to notify specific users of this action.
Feedback
Thanks for your feedback.