To view analytics of OptiFLOW activities, you can use the Activity Statistics tool.
You can access Activity Statistics by selecting the bar graph icon from the Control Panel Menu.
With the Activity Statistics tool, you can analyze daily and monthly activity statistics of all OptiFLOW activities (Source File In, Target File Out, etc).
It provides a count of both activity count and throughput (amount of storage being used daily or monthly).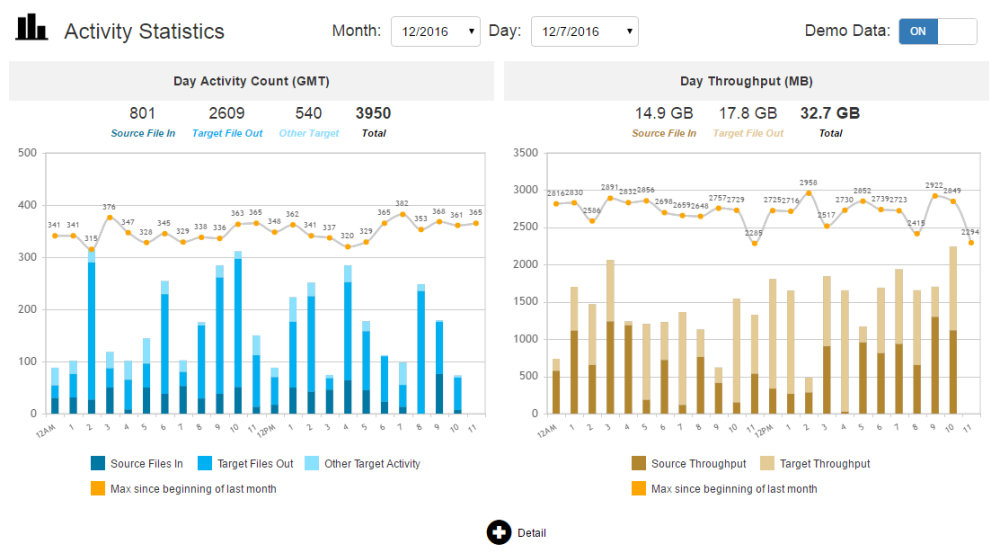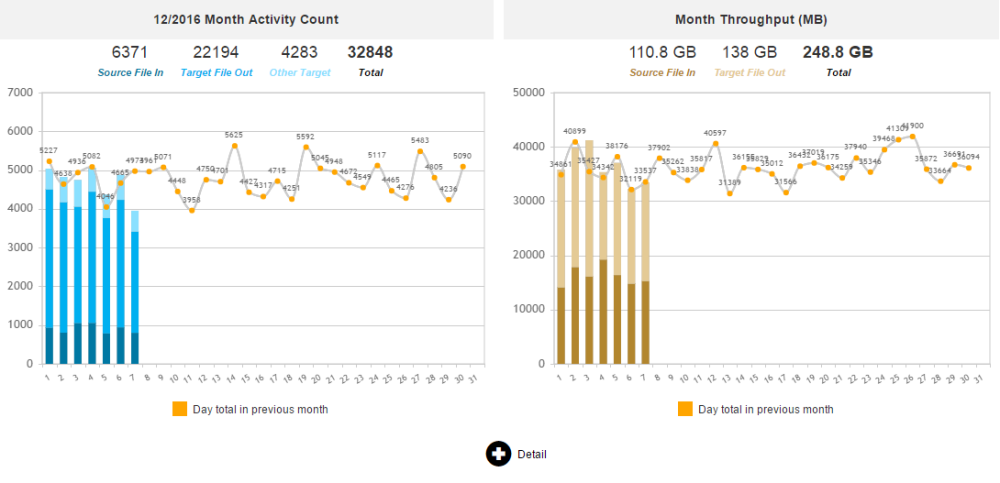 To view the daily or monthly statistics in detail, select the plus sign next to Detail under each section.
This will let you the activity count and throughput statics in detail. Click the bar next to each statistic to further details.

Feedback
Thanks for your feedback.