To view the Activity Stream of a file's versions:
Select a file and go to Versions.
Click on Activity Stream next to each version to view the transaction history of that particular version.
The Activity Stream lists the name of an operation, the date/time, user/recipient name, IP Address, the app used, and whether or not the operation was successful.
In the example below, the Activity Stream shows that a user has successfully downloaded a certain version using the Thru Web application.

To view more details about a transaction, click on an operation's name (i.e. Internal Download).

A window opens that shows the log details of the transaction.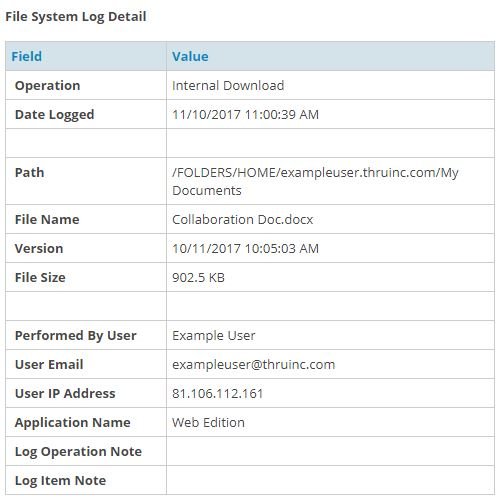 Feedback
Thanks for your feedback.